Survival Launcher 1.0.0.6
Zugriffe: (1089) Downloads (390) Letzter Download: Samstag, 23.Jun 2018 - 06:39 Uhr
Vorheriger Download | Nächster Download
Beschreibung: Survival Launcher 1.0.0.6

Survival Launcher is an all-in-one game / mod manager, mod downloader, and server browser with advanced mod recognition. No longer will you need to set launch parameters, switch between multiple launchers, or download mods manually, we've got you covered!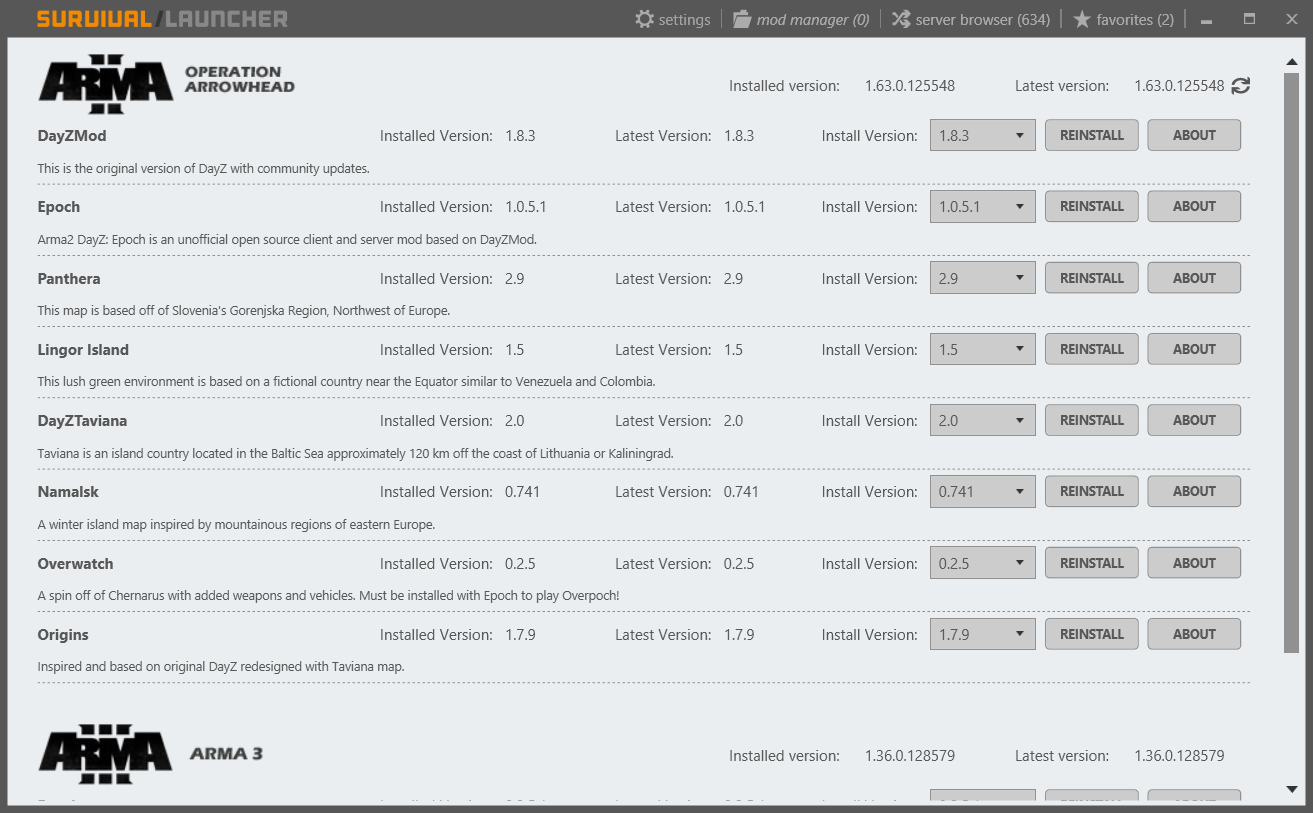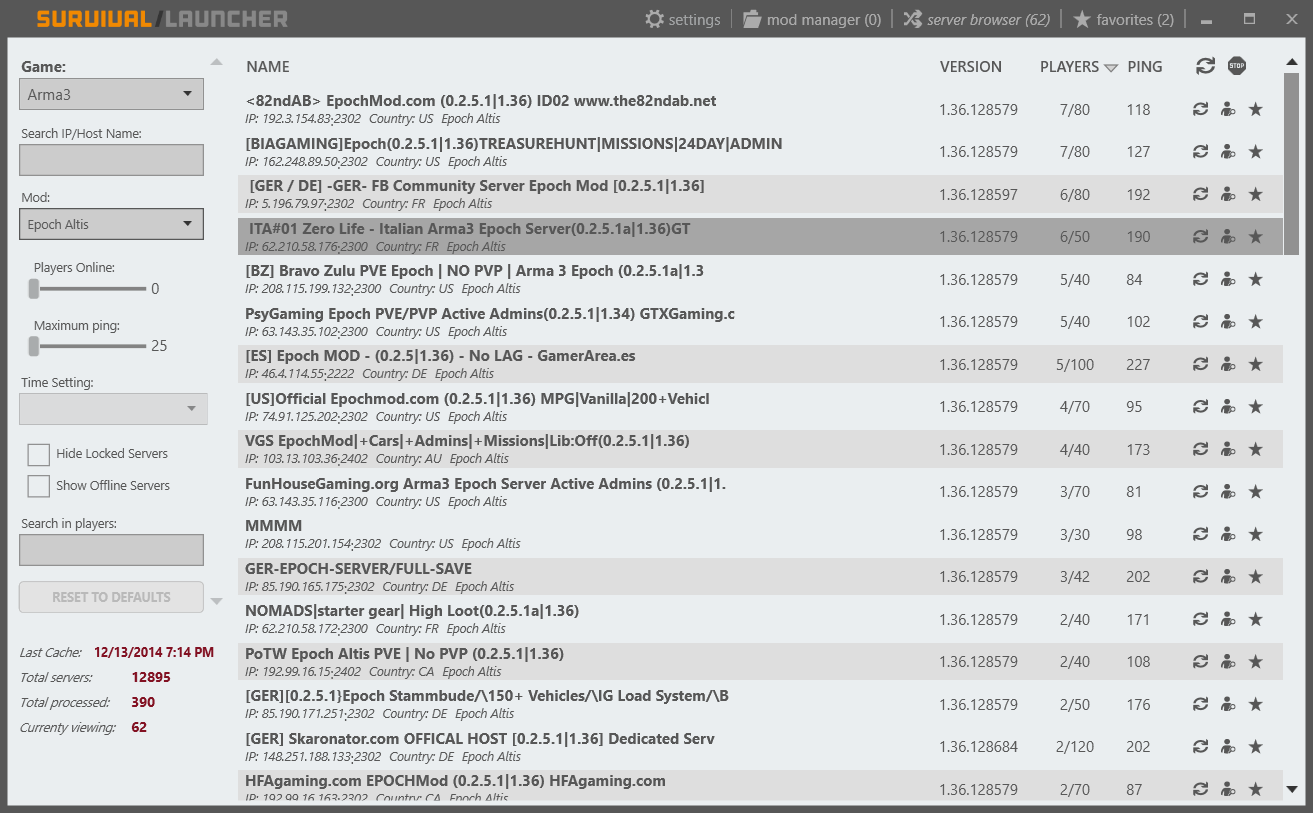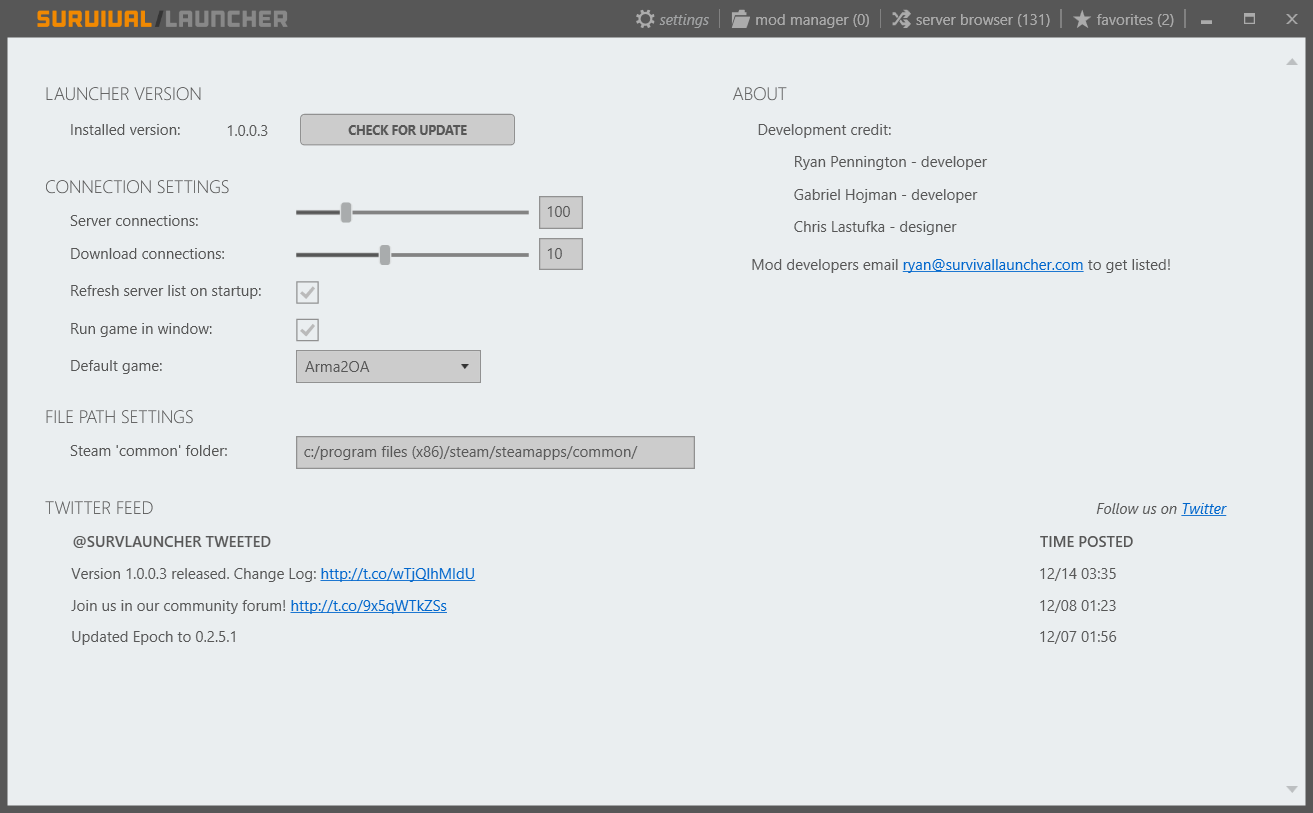 http://survivallauncher.com/
---
Sonntag, 11.Okt 2015 - 03:18 Uhr

Bewertung: Dieser Download wurde noch nicht Bewertet.

0 Mitglieder und 1 Gast schauen sich diese Datei an.